Accidents and injuries are a part of life… But, when seriously injured, it may consume you and bring a lot of stress to your day-to-day routine. With so many doctors' visits, mechanic shop trips and recovery times…It's no wonder why so many victims find themselves confused and overwhelmed during the legal process.
If you have been injured, to no fault of your own, you may be entitled to significant financial compensation. That is why it is important to hire an experienced personal injury attorney.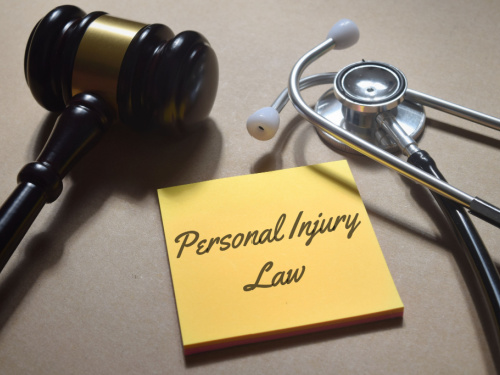 Here at Justice Law Center, we utilize our decades long experience to help guide our clients through the personal injury process. We have a proven track record and have won millions of dollars for our clients. Feel free to contact us at (775) 453-6102 for your FREE initial consultation.
Types of Personal Injury Cases
There are many types of accidents which require different legal expertise and here at Justice Law Center we have over 30 years of experience with the following types of cases;
Car Accidents
Trucking Accidents
Motorcycle Accidents
Bicycle Accidents
Catastrophic Accidents
Defective Products
Slip and Falls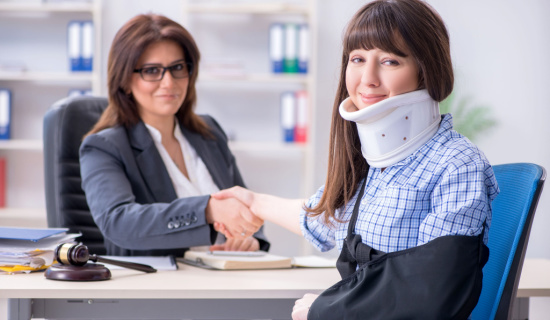 What to Do After an Automobile Accident
It is important to document and report your accident immediately, as time is of the essence. Quick thinking can greatly affect the outcome of your case, so be sure to do the following after an automobile accident:
Stop, pull over and check yourself for injuries. If conditions are safe, check on others involved and call 911 if an ambulance is needed.
Call 911 to request an officer to report to the scene in order to prepare a police report. If you cannot get a responding officer to the scene, you must report the accident within TEN days to the Nevada Department of Motor Vehicles.
Do not apologize as this may be taken as you are admitting fault for the accident by the other party and may be used against you in trial.
Exchange all information between you and the other persons involved in the accident. This includes drivers license or identification numbers, make/model of vehicle and insurance information.
Take plenty of detailed photos and videos of the scene. This includes damages to vehicles involved, debris, skid marks and any signals/street signs around the scene of the accident.
Go directly to the hospital for medical care after your accident. You may have serious injuries that are not noticed at the time of the accident. This can include whiplash and some brain injuries that may not be apparent during the time of the incident.
Contact our experienced personal injury lawyers here at (775) 453-6102 as soon as possible to ensure the best documentation of your case.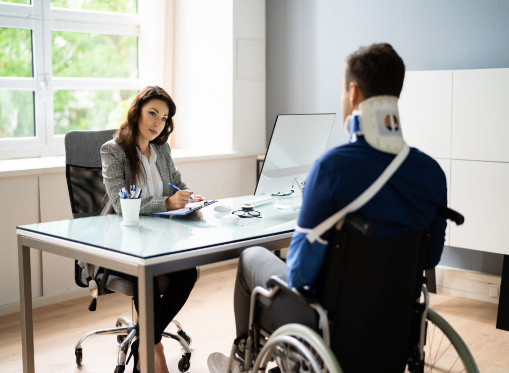 Compensation
Compensation comes in many forms, but most importantly, it's getting you the maximum you deserve. It is vital to keep a good record of all related occurrences that may happen before, during and/or after your major accident. Many times, immediately after an accident, injuries and traumatic issues may be over-seen due to things such as adrenaline and stress.
The effects of your accident may increase over time resulting in mental and physical ailments. These types of changes should be documented and reported to your injury lawyer as they happen. Your compensation may be determined by some of the following:
If your injuries result in required medical care after an accident, the defendant in your case may be responsible for paying your bills. This includes the cost of ambulance rides, medical consultations, surgeries, doctor's visits, permanent disabilities and other medical/hospital charges.
These damages refer to the loss of wages which is general income you would normally receive but have lost due to the accident. This loss may be in the past or can reflect financial losses in the future due to complications as result of the accident.
Property repairs and replacement
The defendant in your case will be required to pay for any property that was damaged during the accident if they are deemed responsible. This may include the cost to fix or replace a damaged/totaled car and any personal property damaged as result of the accident.
You may be entitled to financial compensation for not only the physical pain, but also the emotional anguish that comes from a traumatic event. Anxiety, post-traumatic stress disorder and general quality of life are all things taken into consideration when the courts are awarding compensation.
Things to Keep in Mind During a Personal Injury Case
It's very important to keep any documentation you may receive. Any changes to your physical health of financials due to the accident should be immediately reported to your attorney. When going against an insurance company, you want to ensure you have the best person in your corner, and you aren't facing them alone. Here at Justice Law center, we will aid in helping you present the best possible case in your personal injury journey.
With over 30 years of experience, Justice Law Center has the experience to handle a vast variety of cases. We have a network of medical professionals and experts ready to build a case suited to your needs. Feel free to contact us at (775) 453-6102 for a FREE consultation of your case.