First comes love, then comes marriage… Then divorce? It's not something most want to think about when preparing for the "Big Day", but divorce is a very common ending to some people's marriages. In America, a whopping 50% of marriages end in divorce. An even more staggering statistic is that 70% of third marriages result in divorce. By definition, a divorce is a legal judgment terminating a marriage. During legal proceedings, the court will determine the division or community property, spousal support and if the couple has children, child custody.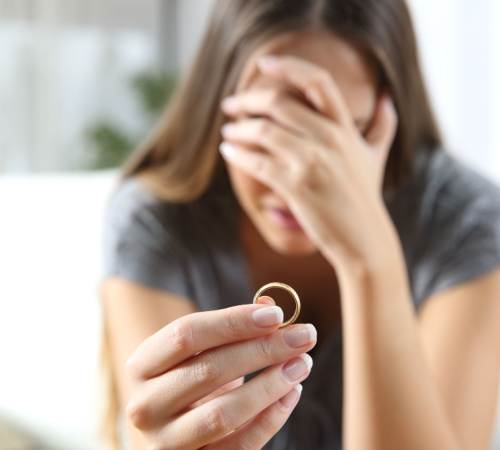 The complexity of divorce varies from one couple to the next. Hiring an experienced divorce lawyer can help in navigating you through the entire divorce process. There are many factors that can complicate a divorce including child custody, asset division and spousal support. Hiring a divorce attorney is highly recommended in cases like this, especially when the opposing party has obtained their own legal counsel. Here at Justice Law Center, we have over 30 years of experience and are available to help you no matter what situation you have found yourself in while going through a divorce.
Requirements to File for Divorce in Nevada
Nevada is a no-fault divorce state, which essentially means you do not need to show grounds for divorce or that the opposing spouse has done anything causing the failure of the marriage. All that is required is at least one spouse wants a divorce, and one spouse has lived in Nevada for a minimum of six weeks. If there isn't a chance of any type of reconciliation, there are some grounds that can be used to file for divorce:
Incompatibility, meaning that the two spouses no longer get along
Your spouse has been clinically insane for at least two (2) years prior to filing date
You and your spouse no longer live together in the same house for at least one (1) year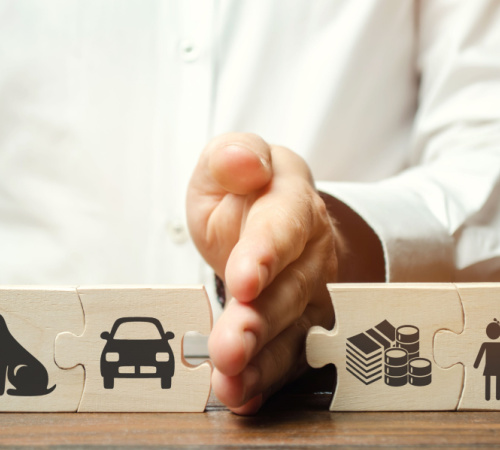 Child Custody and Support
Child custody and child support disputes can be the most disruptive issue during the process of separation. Most of the time, each parent truly has the best intention at the forefront of their actions, but often find themselves in opposition with their ex-partner. Considering the children's wellbeing is the most important factor in a child custody case, and therefore establishing good co-parenting skills prior to any type of court action is imperative.
Parents may find themselves caught up in the negatives of the divorce process, losing sight of what is the most important. Divorce can severely affect children by causing an increase in stress and anxieties. Justice Law Center has over 30 years of experience in child custody divorce cases and can help guide you to ensure the most stress-free divorce process as possible.
Asset Division
Before proceeding with the divorce process, it is important to determine the assets acquired during marriage and which will be considered during division of community property. Assets and community property will be divided equitably during a divorce. This may include:
Family/vacation homes and land
Real estate investments
Automobiles (including recreational and boats)
401(k) plans, pensions, stocks and other retirement plans
Family Business
Here at Justice Law Center, we have the experience to help protect your financial interests and will help determine the value of assets in your marital estate. Call us today at (775) 453-6102 for a free initial consultation.
Alimony and Spousal Support
Alimony, also known as spousal support, is a legal obligation of one spouse to provide financial support to the other spouse before, during or after a divorce. There are many reasons one would seek spousal support. If you feel there may be issues that may arise during the divorce process regarding alimony, it is important to hire an experienced family law attorney to protect your financial interests.
Spousal support is put into place to protect those who may have found themselves financially dependent on the other spouse during the marriage. The courts take many things into consideration when determining appropriate alimony. Typically, spousal support is awarded due to differences in income levels between two ex-partners, but things like educational and work background are also taken into consideration. Alimony situations can quickly spiral out of control with emotion and greed, so it is important to obtain legal counsel. We at Justice Law Center have extensive experience in handling contested cases and we are prepared to handle any type of spousal support issue.
Contact Us for a Free Initial Consultation
A divorce can be a very emotional and traumatizing time for those involved. Here at Justice Law Center, we have a compassionate hands-on approach in dealing with our clients and their cases. We understand the stress a divorce causes within a family, especially those with children and assets. Our family law attorneys will aid in resolving any issues prior to trial proceedings and equip you with the tools and support needed for a positive outcome. Contact us today for a FREE initial consultation for your specific divorce needs.